time is running out – ONE MONTH SPECIAL FOR IMMUNE BOOSTING SESSION!    Just $225.95 for this month only!  book now and help yourself and family
Our special protocols assist in building your immune system to peak levels to help in fighting against COVID-19. 
Wellness, upgraded.



Every one of us is a collection of charged particles with an electromagnetic energy flow that governs our bodies. When we're low on energy or there's a blockage in our energy flow, systems in our bodies begin to function inefficiently and break down.
However, with the precise amount of corrective energy, these blockages can be removed to allow our bodies to re-energize, heal, and rejuvenate.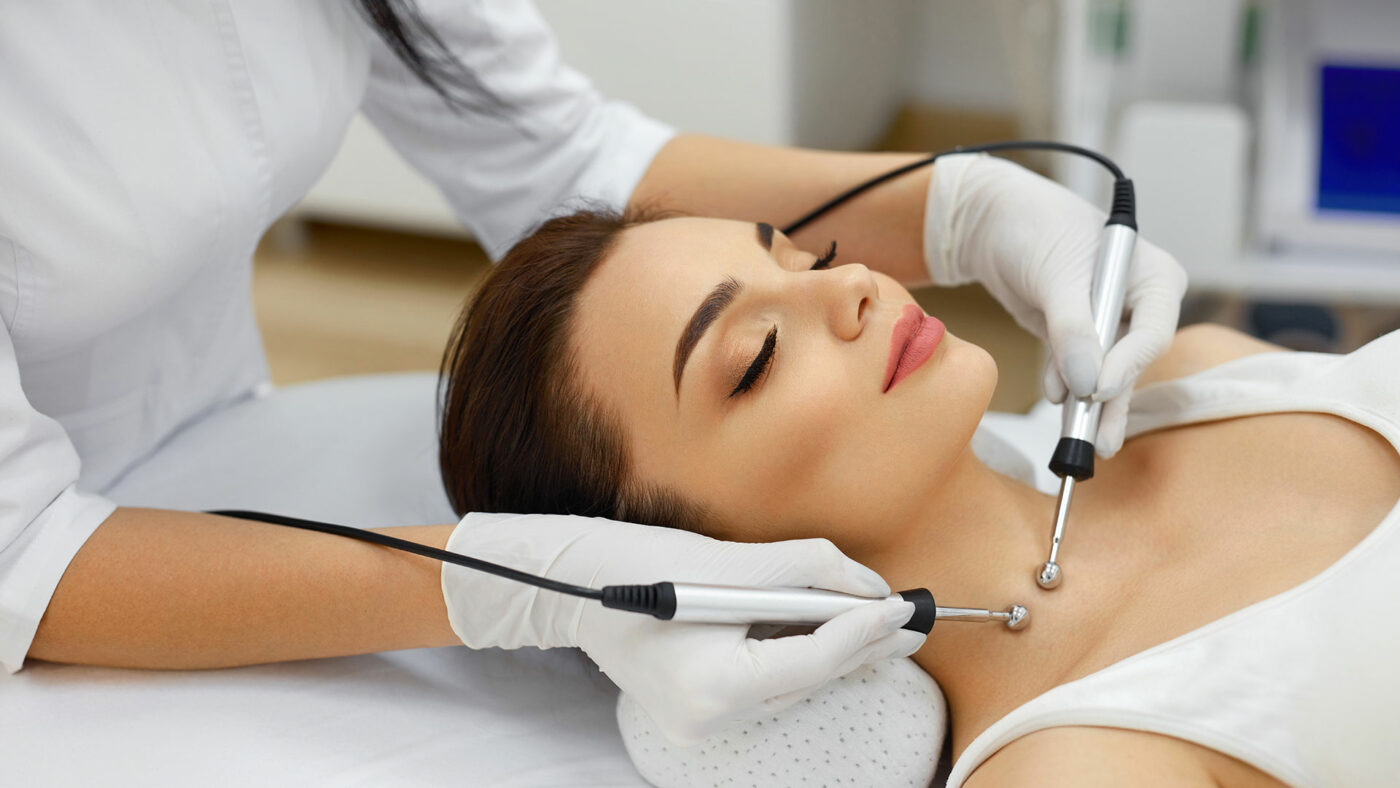 It's in the Details



HALOE HEALTH sessions bring relaxing, natural, lasting and fast results with no needles or burning.
All Natural
No drugs, no side effects, non-invasive, fast results.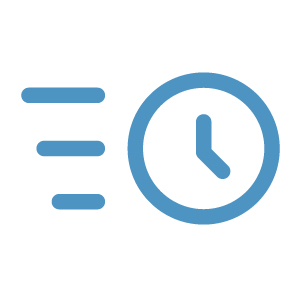 Expedites post-surgery healing with up to 500% faster recovery times.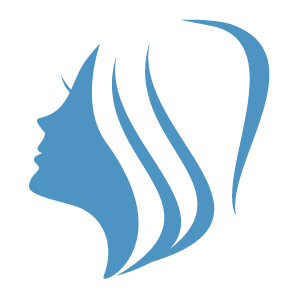 Beautiful Skin, rapid and safe removal of impurities and toxins.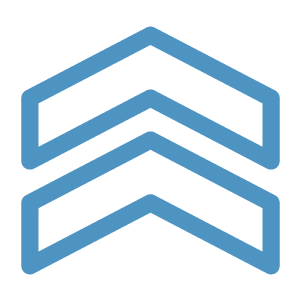 Immune System Boost
Improves your body's ability to store and transfer energy – essential for the immune system.
THE BEST DEALS ARE IN JULY
PLEASE TAKE ADVANTAGE OF OUR JULY SPECIALS AS WE ONLY DO THIS ONCE A YEAR!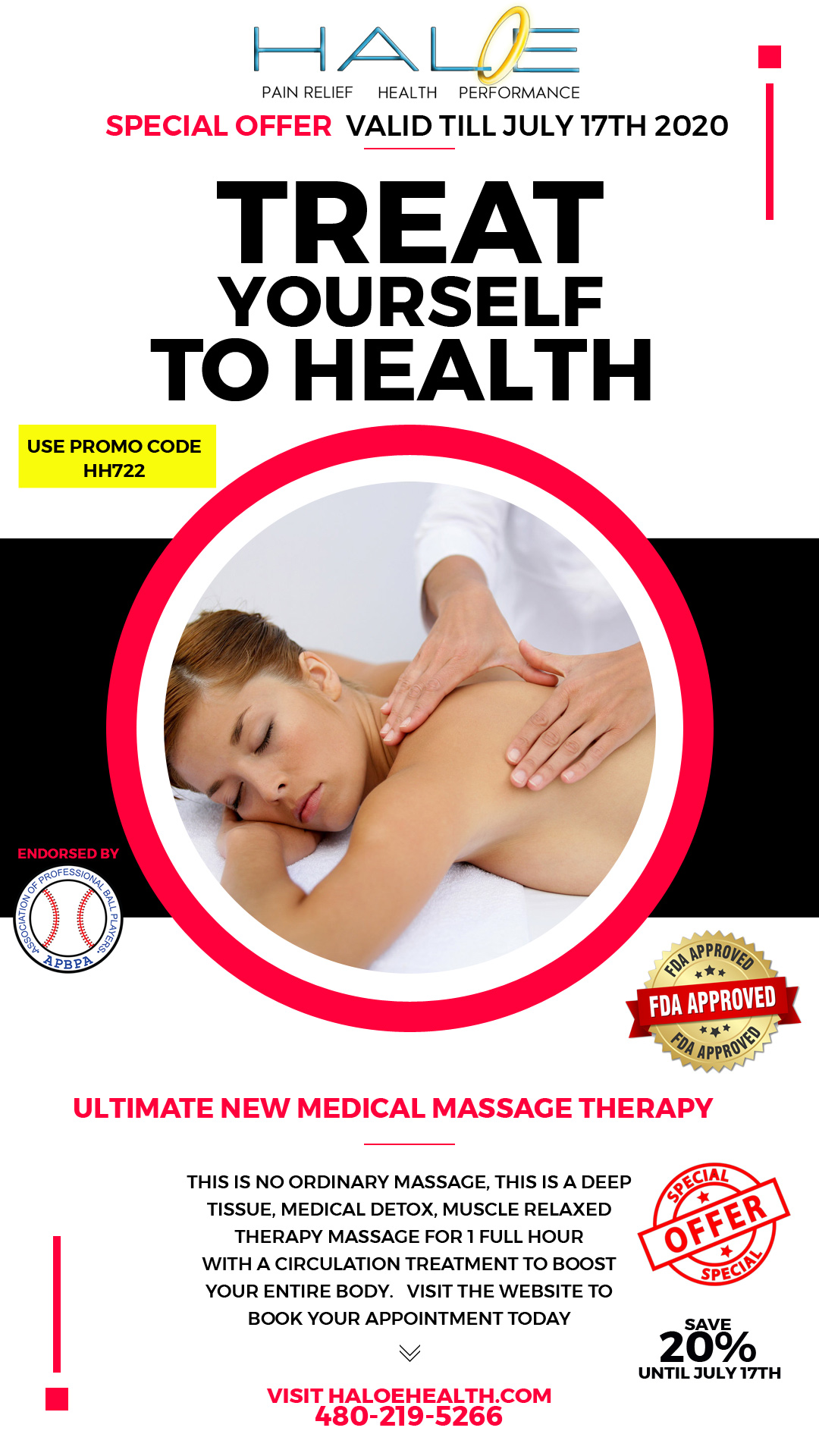 Ultimate Medical Massage Deal
DEAL ENDS JULY 17TH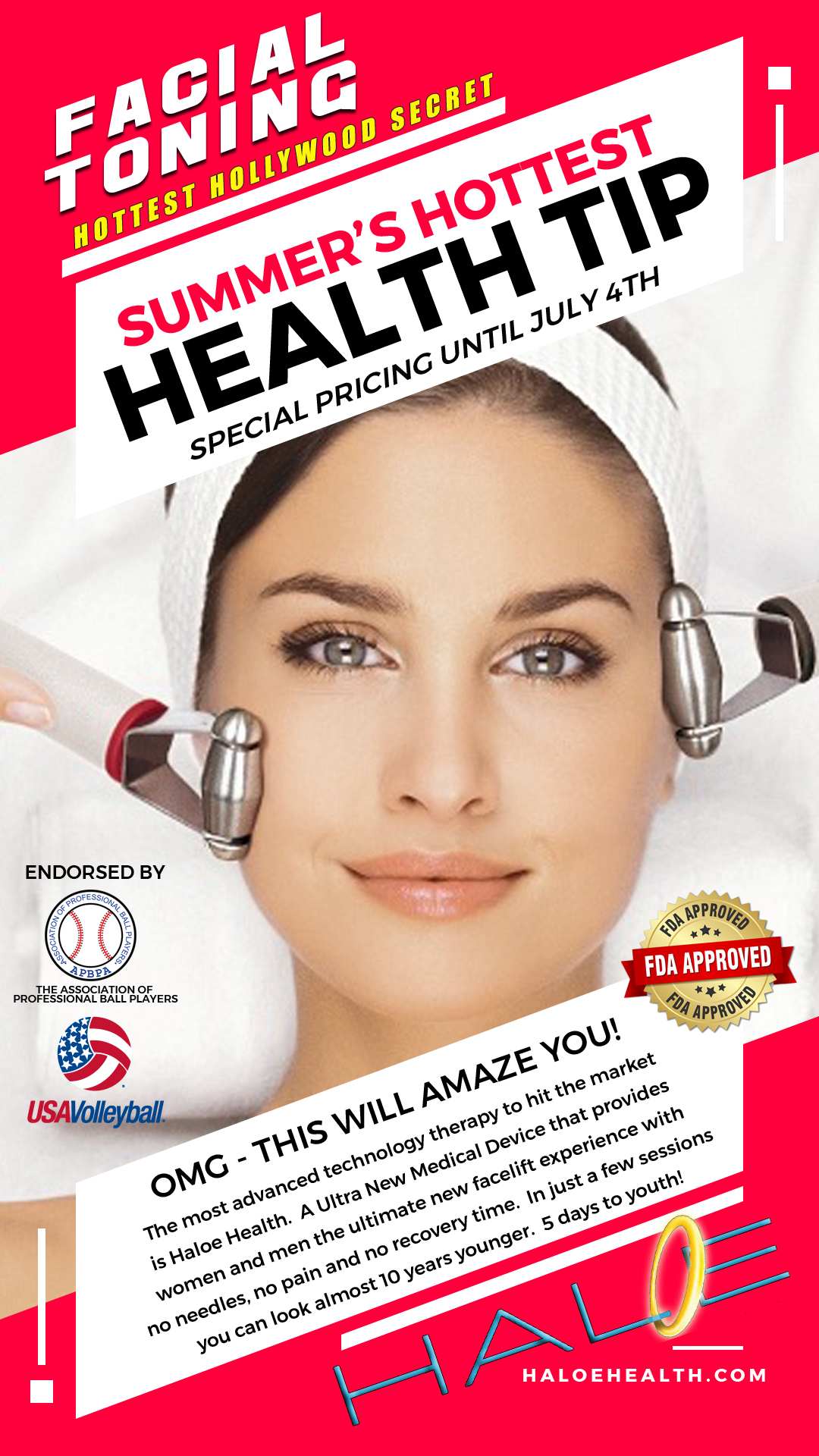 ALL NEW FACIAL TONING SPECIAL
DEALS ENDS JULY 17TH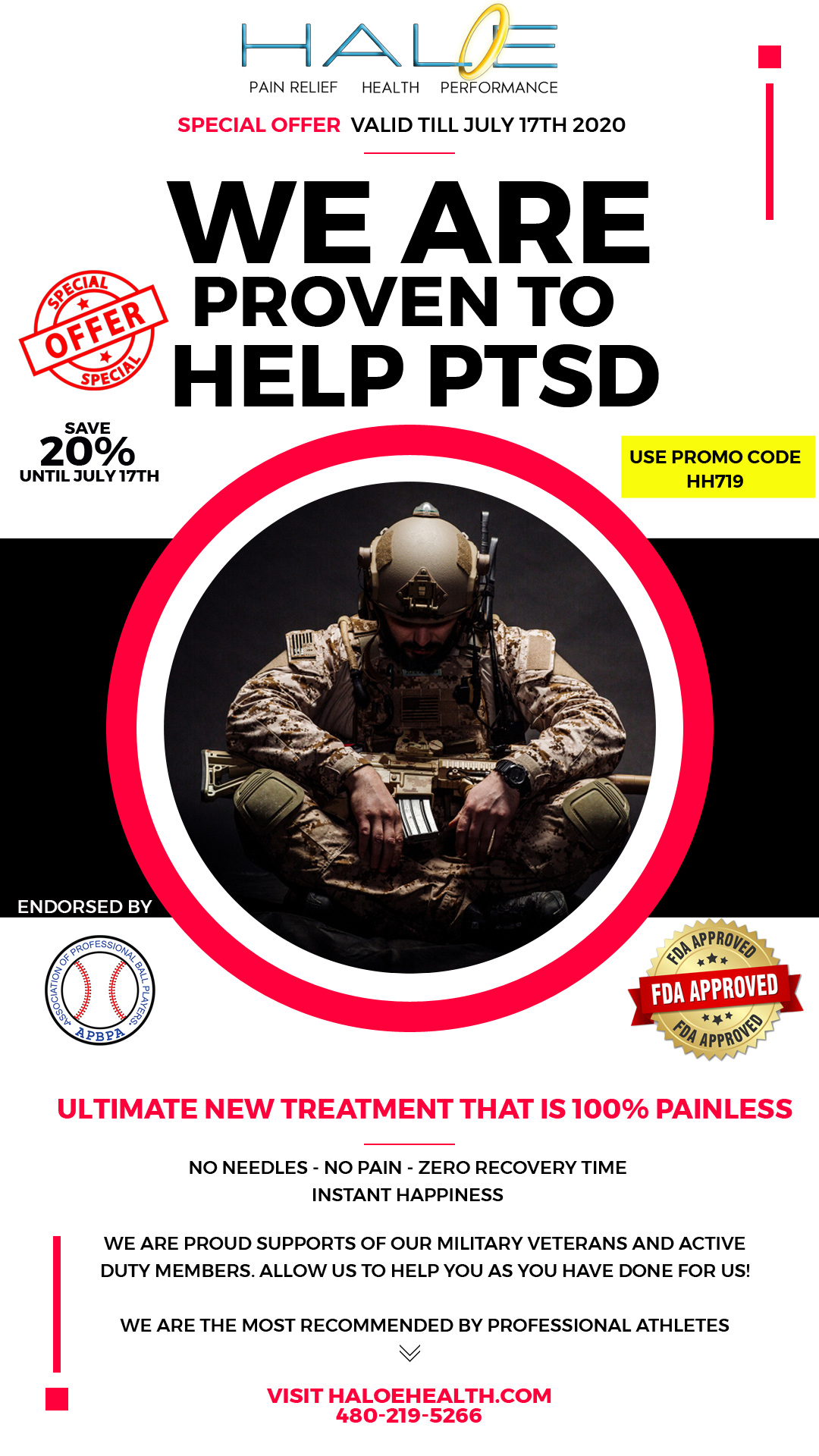 VETERANS & PTSD TREATMENT
SPECIAL OFFER FOR JULY ONLY
Disclaimer:
The team at Haloe Health asks that you, please be aware that individual results for any treatment or use of our technology may vary. Our treatments are based on Artificial Intelligent Microcurrent. Results are not guaranteed. We do not verify every testimonial. We simply post what is written by the Haloe Health clients. These testimonials are examples and not necessarily typical or average nor do they represent a guarantee of your personal results. Please contact us with any questions regarding claims made herein or such testimonials or endorsements..